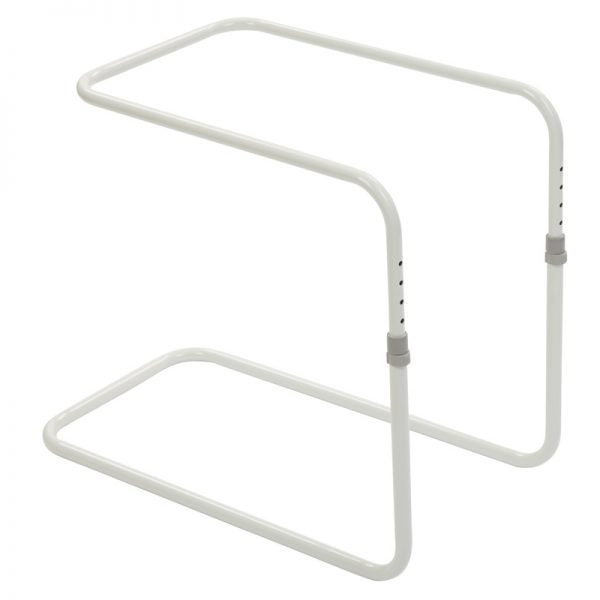 The height adjustable BetterLiving Bed Cradle is designed to support the weight of bedding above the legs and feet.
Description
The lower frame slides underneath the mattress, securing the cradle to the bed, while the upper frame is positioned horizontally over the lower limbs. Bedding is then placed over the frame to remove any weight or pressure from the sensitive limbs below.
Ten different height settings to suit individual user requirements.