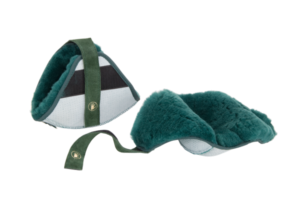 Shield your elbows with the softest sheep'ss wool
Description
Shear Comfort Elbow Protectors fit snugly around the elbows, creating a shielded area to protect against knocks.
Elbow protectors can be used to warm aching elbow joints, protect the elbows from injury, or shelter them during healing.
All Shear Comfort products are machine washable, and guaranteed against deterioration for up to 50 washes.