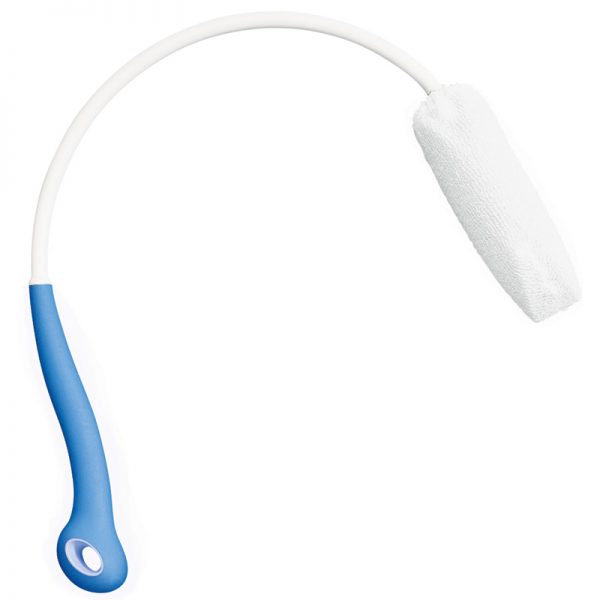 The Etac Beauty Back Washer is designed to make it easy to reach and clean the body, especially the hard to reach back area.
Description
The wash cloth does not absorb water, making the product light and balanced even when wet. The ergonomic handle is designed to facilitate a two handed grip for people with limited strength or reach.
Replacement wash cloths are available.