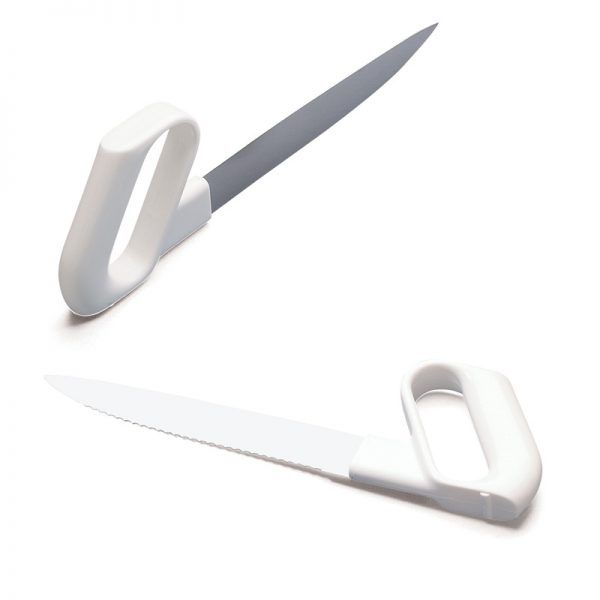 Etac's Relieve ergonomic knives have an angled handle and sharp edge which make cutting easier.
Description
The angle of the handle keeps the wrist straight, making efficient use of the hand and arm strength.
Etac Relieve Angled Carving Knife has an oval handle for stable grip, and gently curved top to support the thumb. The blade is sufficient long for cutting food and bread.
Etac Relieve Angled Knife is available in two sizes and has the same features as the carving knife but a shorter blade to use when eating. These knives are available in two sizes, one for a normal-sized adult hand and one for small or children's hands.
Etac Relieve Kitchen Knife is available with either smooth or serrated blade. Facilitates cutting with a straight wrist to utilise hand and arm strength, and relieve strain on the fingers, hands and wrists.
Key features
ergonomic design
stainless steel blade
polypropylene or polyamide plastic handle
dishwasher safe