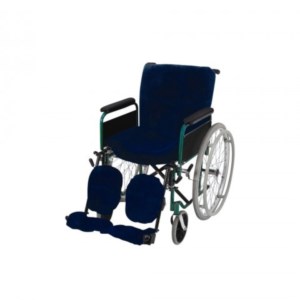 Soften the unforgiving parts of any wheelchair.
Description
hear Comfort Foot and Calf Plate Protectors bring comfort and protection to otherwise unforgiving parts of the wheelchair. Elastic straps hold the sheep's wool pads in place, so you can enjoy extra protection and comfort in your wheelchair.
NEW Single Foot Plate Protector
We now stock a footplate protector designed to fit over wheelchairs with a singular footplate, so you can enjoy Shear Comfort protectors whatever your style of wheelchair.
All Shear Comfort products are machine washable, and guaranteed against deterioration for up to 50 washes.