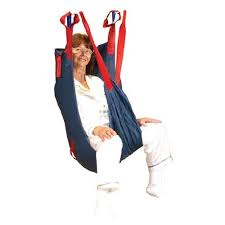 Optimal positioning and ease of application
Invacare's range of slings provides a safe and comfortable transfer solution for many types of physical disability.
Description
This selection of high quality slings has been developed with the collaboration of Occupational Therapist and Physiotherapists, to ensure optimal fit and support for the user and ease of application for the carer. The slings are available in various sizes and with the option of differing fabrics. A range of adjustments enable the slings to meet the specific needs of the individual. In order to help caregivers to position the sling correctly and to ensure a smooth and comfortable transition of the user.