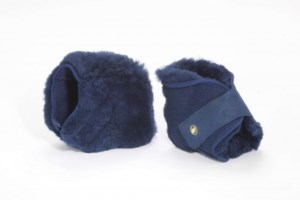 Complete protection for the heels.
Description
Shear Comfort Heel Protectors shield the skin on the heels, and provide protection for existing damaged skin. The wool layer wraps around the heel and ankle, leaving the rest of the foot free to move. Seams are positioned on the exterior of the protector to relieve the skin from areas of high pressure.
Velcro straps give plenty of room for adjustment. One size fits all.
All Shear Comfort products are machine washable, and guaranteed against deterioration for up to 50 washes.