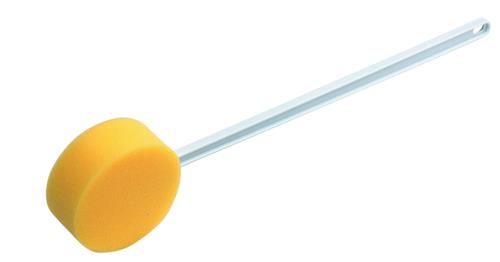 A large round sponge with a lightweight plastic handle. Useful for washing back, legs and feet for people who have difficulty with bending or reaching
Description
These sponges are mounted on white, plastic handles which can be customised with a heat gun and bent to the desired angle.
The sponges are treated with an anti-bacterial agent that prolongs their life.
Loofah style sponge features a rough surface on one side for added scrubbing action and a standard sponge on the other side.
Total length: 572mm
Weight: 60g