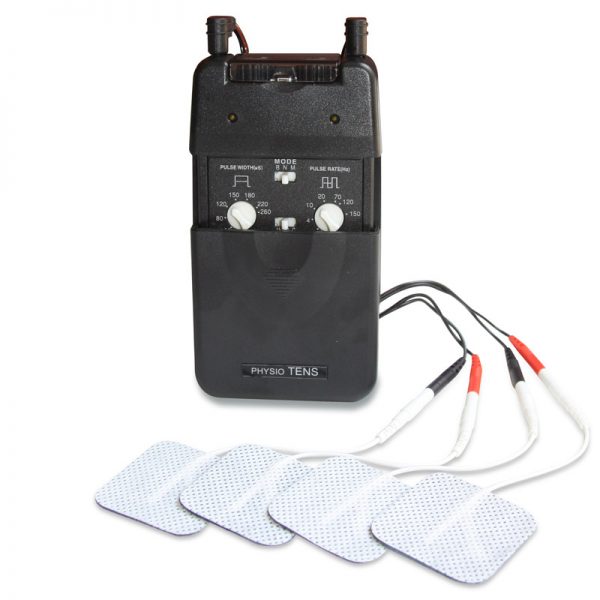 This easy to use, analogue TENS machine offers natural, non-invasive pain relief without the use of chemicals or drugs.
Description
Transcutaneous Electrical Nerve Stimulation (TENS) delivers tiny electrical impulses to the nerve fibres that lie underneath the skin's surface, providing pain relief by blocking pain signals to the brain via the spinal cord and peripheral nervous system.
Analogue Kit includes:
1 x TENS machine unit
1 x D size 9-volt battery
2 x electrode leads
4 x self adhesive electrodes (pack of 4)
1 x instruction manual
1 x hard plastic carrying case
TENS is used for the symptomatic relief and management of chronic intractable pain and adjunctive treatment of post-surgical or post-traumatic acute pain. TENS can be an effective way to reduce or eliminate pain, however may not be suitable for all patients. Please consult your healthcare professional before use; and only use under their continued supervision.