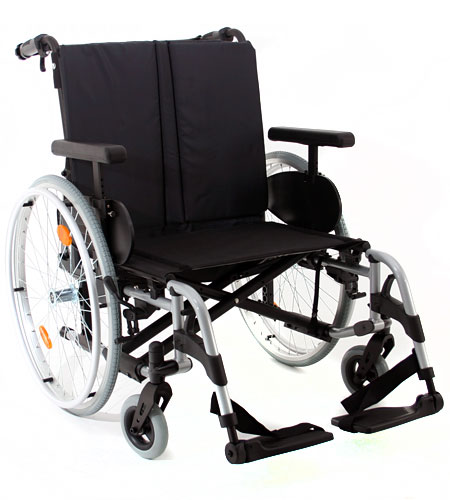 The lightweight bariatric chair –  the heavy duty wheelchair designed for individual user requirements. The RubiX² XL extends the user range for heavy duty users by offering seat width up to 60 cm with 170 kg user weight.
Description
Castor fork with increased adjustment (0, 3 & 6 degrees) and added stability are a feature of this heavy duty folding wheelchair.
Axle plate for seat height and centre of gravity adjustment enhance this adjustable wheelchairs functionality.
Elevating footrest made of aluminium cast housing for greater stability.
This heavy duty wheelchair features wider, rounded front armrest for greater comfort and safety