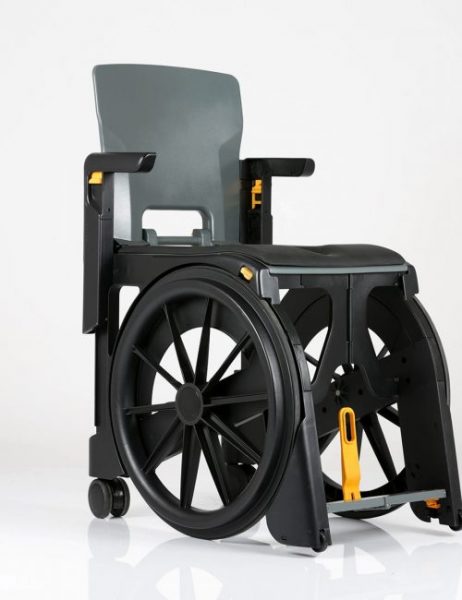 The Seatara Wheelable is a innovative commode and shower chair which enables the user to use a regular toilet stall.
It is self-propelling, lightweight, water resistant and a easily foldable chair with a maneuver wheel system.
Maximum user weight: 100 kgs.
Description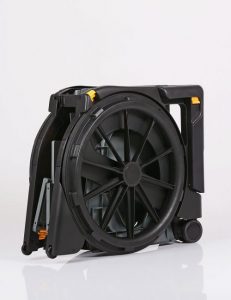 All product components, including bearings and upholstery, are water-resistant.
Can be used over top of a regular toilet (47cm high, 37 cm wide).
Compact, weighing only 11.6 kg, comes in a wheeled carrying case.
Seat width: 40 cm.
Carrying case on wheels, marked with the universal wheelchair symbol for transportation by airplane.
Push Up folding arm rest for comfortable seating for a lengthy time period.
Product Highlights:
The design is robust, durable and compact with adjustable footrest and standard arm rests.
There is also a wheel lock for safety and security.
Due to its unique size, the it can pass through narrow ailes and fit into the smallest cubicles.
The carrying case is on wheels and comes with the universal wheelchair symbol for easy commercial transportation.
Additionally, it is easy to clean, without the need of any special product!