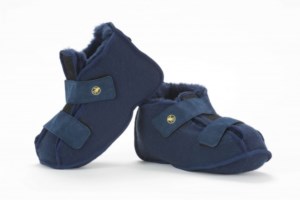 The Short Slipper Boot XD1900 has a soft sole, which gives it the ability to mould to the foot and allows the boot to be worn comfortably in bed.
Description
Velcro straps allow the boot to be adjusted for a perfect fit and to accommodate changes in foot size.
All Shear Comfort products are machine washable, and guaranteed against deterioration for up to 50 washes.
These boots is sold in pairs, and is available in Shear Comfort XD1900 (blue).