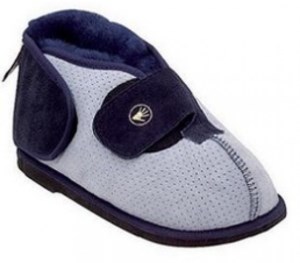 he Shear Comfort Wrap Around Boot™ offers full foot protection for use in and outdoors thanks to the low profile rubber sole.
Description
Comfort and an accommodating fit are ensured by the generous hook and loop strapping on the heel and top of the foot, allowing simple adjustment throughout the day to accommodate any discomfort or swelling.
The natural properties of wool ensures that comfort and protection is provided to the foot. The moisture dissipation qualities of the wool ensure any perspiration is effectively wicked away from the skin. Sold in pairs.