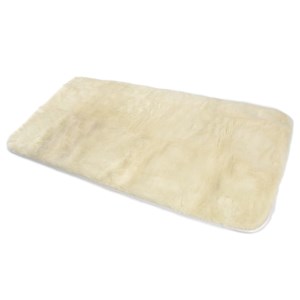 To share the benefits of Shear Comfort in bed, a double or queen bed overlay can give you both the comfort of a sheep's wool topped mattress.
Description
Double size: 187 x 137 cm
Queen size: 200 x 150 cm
Available in White Only
Shear Comfort XD1900
Fabric-backed medical sheep's wool, unique to Shear Comfort
XD1900 is medical sheep's wool unique to Shear Comfort, with a fibre density higher than even the very best natural sheepskins – which gives it superior pressure redistribution properties.
All Shear Comfort products are machine washable, and guaranteed against deterioration for up to 50 washes.