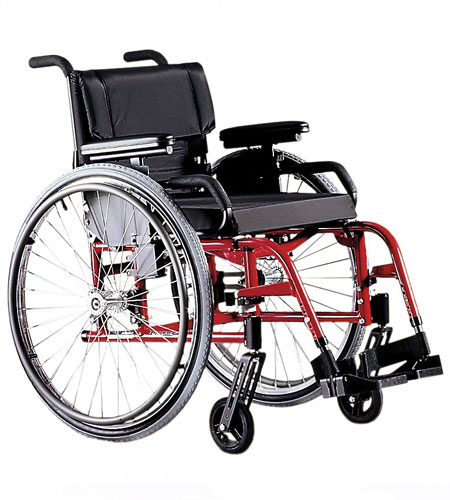 The Quickie GPV model is fully adjustable and offers a solid, rigid frame ride. The Quickie GPV has been engineered to maximise both function and performance and to minimise effort for the rider. An extensive variety of options and accessories make this model with its one piece welded frame a great selection.
Description
70 Degree angled "V" front end to hold legs in a tighter position and provide exceptional maneuverability.
Seat height, centre of gravity, camber adjustment and overall wheel base width can be adjusted quickly through the multipositional axle plate. The GPV offers a wide selection of wheels, casters, armrests and footplates to meet your clients needs.
Adjustable, folding backrest allows the ability to customize for optimal positioning of upper extremities and tray mounting.
The GP's multiple front frame options and angles give you the positioning you need without having to sacrifice a rigid frame. Choose between the standard GP, tapered GPV for increased manoeuverability, or the GP Swing-Away for easy transfers and the option of elevating legrests.