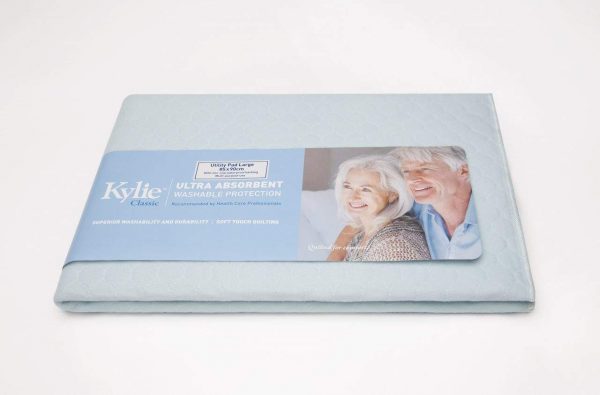 Ideal for Furniture and Travel Use.
The KylieTM Ultra Absorbent Washable Protection range is durable, washable and manufactured to the highest quality using the most advanced technology.
Description
The soft, quilted non-pilling surface allows fluid to more easily pass through to the revolutionary fibre, developed for superior absorption.
You'll always feel secure, dry and most important of all, comfortable with this range of waterproof chair pads.
Available Sizes
Code         Description                                                               Size                         Absorbency
8356202  Kylie Chair Pad – waterproof backing                    61cm x 51cm                1000 ml
8356112   Kylie Utility Pads – non-slip w/proof backing       58cm x 85cm                 1800 ml
8356113   Kylie Utility Pads – non-slip w/proof backing       85cm x 90cm                 2200 ml