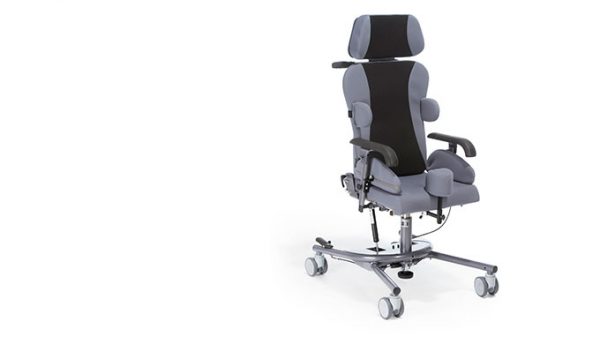 Description
Extended wheelbase and increase in the max. load allow use up to 120 kg.
The anatomical seat padding and the adjustability of seat height and depth contained in the basic model allow an optimised seating position.
Without the footrest and with the 100 mm double castors, this is an ideal chair for walking on the balls of the foot.
The tilt function which is supported by two gas pressure springs can easily be utilised via a foot pedal.
The easy plug-in footrest allows uncomplicated transfer within facilities.
• Push handle & adjustable height, width & angle armrests
• Thigh supports
• The Hi-lo function, which is supported by 2 gas struts is operated via a foot pedal
OPTIONAL EXTRAS:
• Choice of headrests
• Therapy table
• Reinforced side lateral supports
• The extended wheelbase and increase in frame strength allows for a weight capacity of 120kgs