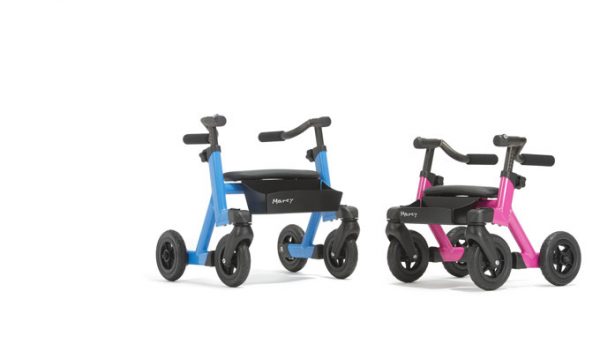 The anterior-walker for more independence and mobility
Description
With the coordinated proportions and multitude of options, MARCY allows maximum independence and mobility.
The handles are individually adjustable in height and width.
Three-dimensionally adjustable lower armrests are optionally available to stabilise the gait pattern.
Optional direction locks can be selected for the front wheels for improved directional stability.
A particular highlight is the option of the adjustable wheelbase, which increases lateral support and permits mobility to be increased step by step using MARCY.
The size 2 base frames can be folded for easy transport.
Available in 4 Sizes