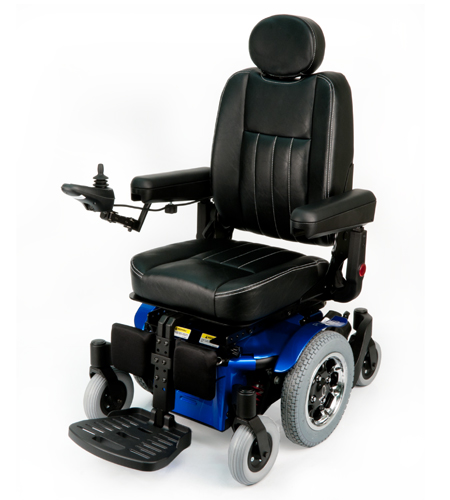 Simple and reliable
The Quickie Pulse 6 is a compact, durable powered Mid-Wheel-Drive wheelchair that gives you indoor accessibility and in-town driving capabilities. Their reliable motors, simple electronics, and seating options give you just want you need to make the most out of your day.
Description
The Quickie Pulse features one of the smallest footprints in its class at less than 34″ in length and 24″ in width. A mid-wheel drive power base allows the Pulse 6 to turn on a dime. The combination of a small footprint and mid-wheel drive performance allow you to maneuver around your indoor spaces with confidence and ease.
Let the Pulse make the most out of your environment with seat heights as low as 16″ without tilt and 17″ with tilt. Whether you're playing with your grandkids or eating dinner with your family, this motorised wheelchair gives you the freedom to do what you love.
The Pulse features optional power tilt and elevating and articulating legrests to position you for your best level of function. The 9″ seat elevate option helps you meet your goals for independence by allowing you to interact at eye-level and access what you need at home, at work, and everywhere in between.
The Captain's Seat is a great option for a relaxed sitting position, but what if you're looking for something with more positioning flexibility? The Pulse's ASAP II Rehab Seat (Adjustable Seating and Positioning) keeps up with you as you change. With expansive adjustments and more backrests, armrests, legrests, and accessories, the ASAP II is our most versatile seating option ever on the electric wheelchair.