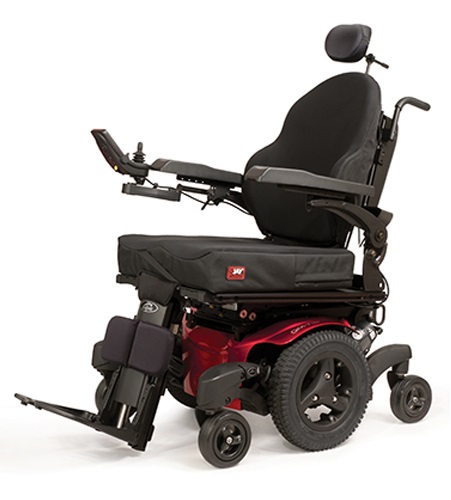 The Quickie QM-710 powered wheelchairs combine function, performance, reliability and luxury for a unique driving experience.
Description
SpiderTrac 2.0 Suspension features independent movement of all six wheels enabling optimal articulation of the front and rear wheels give give it the ability to crawl up and down steep obstacles while keeping you stable and comfortable.
The QM 710 has tilt, recline with shear reduction, elevating and articulating legrests position you for your best level of function.