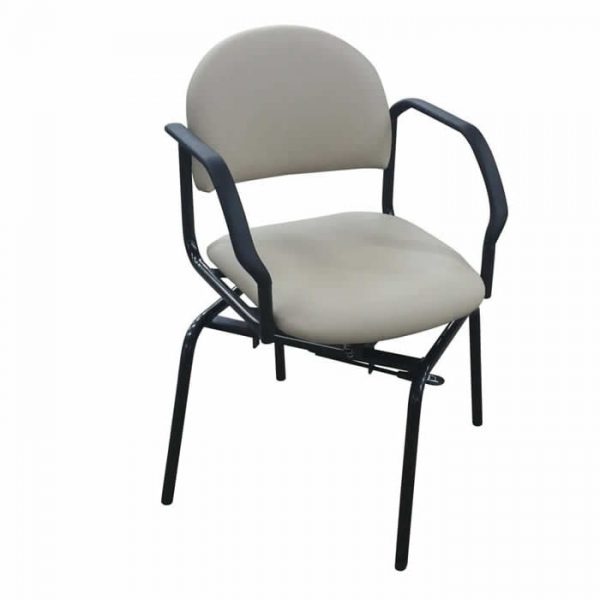 The Revolution Chair incorporates a unique, patented "swiv-L-slide" mechanism allowing easy user access to the chair, then gliding close to a table edge
Description
The chair seat turns left or right to accommodate its user. It then slowly turns to face the table and gradually slides forward until the user is a comfortable distance from the table edge. When the user wishes to exit the chair, a tab on the side of the seat is lifted and the seat smoothly slides back from the table. Then, the seat rotates away from the table and the user exits the chair.
The chair is safe, has no wheels and can support up to 120kg.
Adjustable height, fixed height and bariatric versions available.