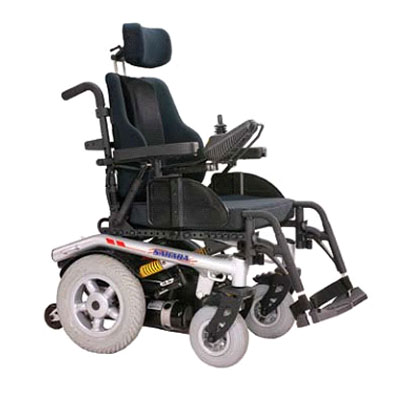 The Sahara Power Wheelchair is a very flexible, heavy-duty design which comes in three seat sizes and offers important options such as a power-tilt seat, long-range batteries, and elevating leg rests.
Description
The most important standard features are the full rehabilitation seating with ergonomic deep-contour back rests, and the full independent suspension on all wheels to give a superbly comfortable ride.
The Sahara is the power wheelchair that will make life easier, not only for the person with disabilities, but family and other care-givers as well.
Weight Capacity: 205kg (450lbs)