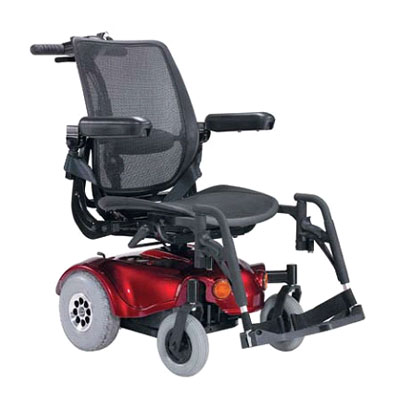 The Tango Power Wheelchair from Mobility Plus is designed to be an attendant operated wheelchair and cannot be controlled by the passenger.
Description
Being compact, light and very manoeuvrable, the Tango is very convenient for attendants or care-givers to operate with the ergonomically placed control handles.
The Tango has a maximum speed of five kilometres per hour, which is no faster than fast walking pace. This is most suited to the comfort of the attendant or care-giver. The Tango is the ideal power wheelchair where transportation of people by attendants or care-givers is required, with the minimum of fuss and the maximum ease of use and efficiency.
Weight Capacity:136kg (300lbs)