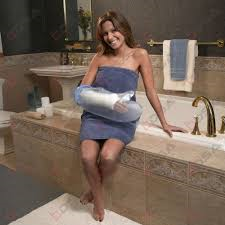 The SEAL-TIGHT Original Cast and Bandage Protector stays dry while getting wet.
Description
Easy to apply with the patented application ring
Eliminates need for strapping, pumps or Velcro closure.
Reusable.
Recommended by doctors for showering and bathing.
For size, measure from tip of finger or heel to top of cast and add 2.5cm.
Available in short arm and long arm.