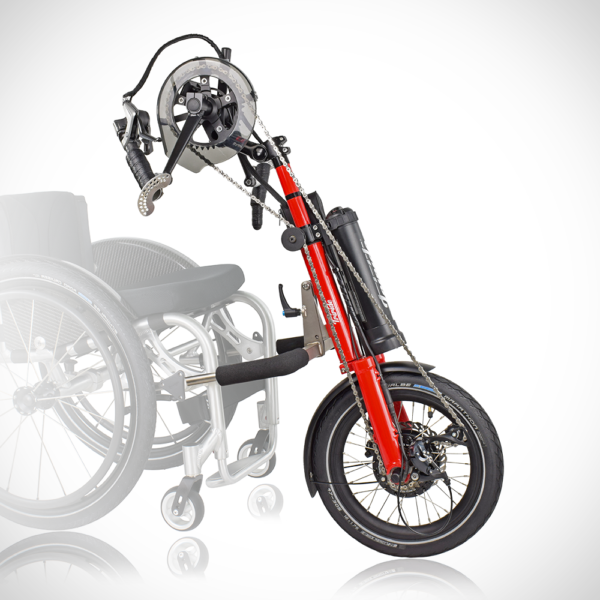 The first model of the Hybrid Triride Handbike, inspired and built on Zanardi Handbike Technology.
Description
Compact and easy to handle the Tribke E has power assist to aid with pedaling. With a 250 W Hub Engine, adjustable racing pedals and handles the Tribike E is a great experience for novice and experienced riders.
Weighing only 9Kg and power assist for a range of up to 65km the Tribike E is available in a various colours and has a range of optional accessories.
A non-powered Tribike is also available here.
Specifications:
250W Hub Engine
Stainless steel and aluminium frame
Racing pedals and handles
Adjustable pedal position
Pedal assisted sensor PAS
20" wheel with integrated motor
Seven-speed gearbox
36 V Lithium-ion battery
Electronics by Triride
Electrical assistance start / climb
Double disc brake
LCD Display with 5 assistance level
Max speed with motor assistance 25 Km/h
65Km autonomy (Assist.1)