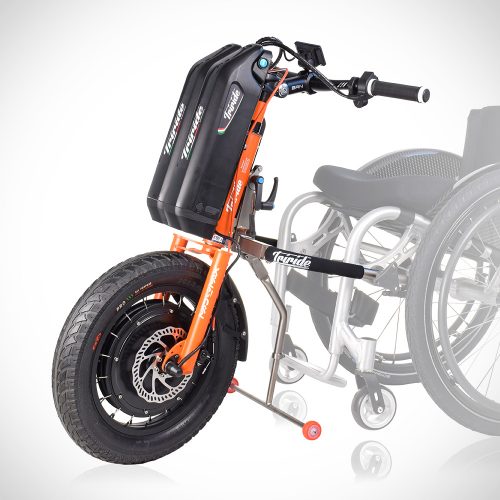 The Triride Mad Max is the range topping model.
Description
This beast is the closest you can get to the motorcycle world. With 16" wheels (18" effective) and 2000W of power the Mad Max is ideal for those looking for thrills.
Standard IBS and ACC that offer professional assistance and complete customization of performance.
Specifications:
Max Power 2000W
Electronics by Triride
Reverse
Cruise Control
Assisted Load
IBS – Intelligent Braking System
Weight: 12,5 Kg
16"x3" wheel with integrated motor
LCD Display
Batteria Litio-ioni Nuovo Design + USB Port
Powerful disc brake
City Tyre
Stainless steel frame
5 Speed levels